While the nighttime may be the right time, the daytime has become prime time…for fooling around. The workplace has become the "hot spot" for infidelity. Every statistic shows that the J-O-B is the number one place where affairs begin and although many companies have strict policies against fraternizing with co-workers, that hasn't stopped the avalanche of affairs and inappropriate flirting.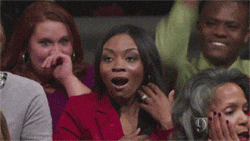 For the first time in American history, female workers represent nearly fifty percent of the workforce, occupying every position from secretary to CEO. This reality puts men and women in direct contact with one another on a daily basis. In the morning they board crowded buses and trains together. And for eight long hours, they work in cramped office spaces, brushing up against one another by accident and by choice. It was only a matter of time before the fireworks began. A cordial invitation to have a quick lunch passionately erupts into an indecent proposal to have a quickie for lunch. All the while, the cheater is getting paid.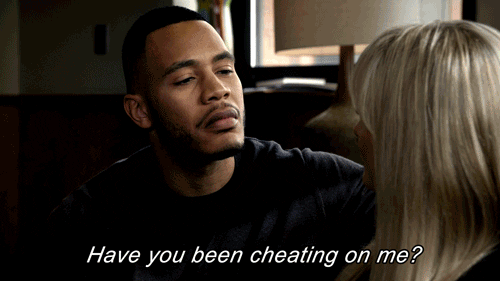 There should be no mystery as to why extramarital affairs are flourishing in the workplace. It is the ideal place for the cheating man to meet a woman who is compatible, desirable, and accessible. Unlike the club scene, the workplace allows for a more gradual progression towards intimacy; there is no rush. In this environment the cheating man appears more like a scavenger, leisurely waiting for the slow death of an existing relationship so he can swoop down like a vulture and pick up the scraps of the emotionally torn victim. He is a great listener, too, especially if it's a negative story about the woman's husband or boyfriend. He appears to be a reliable shoulder to cry on, never realizing the support he really wants to give is in the form of his erect pen*s.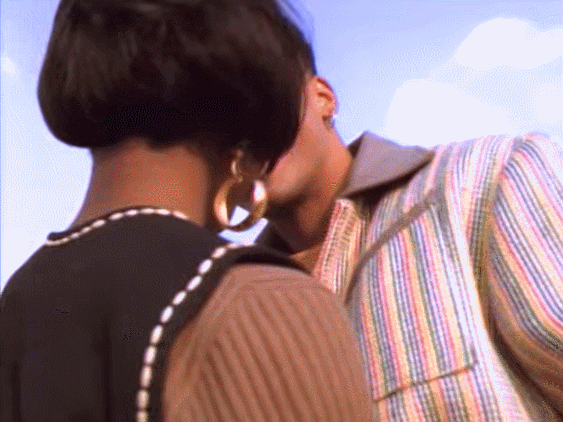 Workplace affairs are mutually pursued involvements where both parties are generally upfront about their marital status and living arrangements. The woman complains that her husband doesn't appreciate her and the man swears his existing relationship is on the rocks. However, one or both of them is usually lying. Most cheaters know that honesty isn't always the best policy.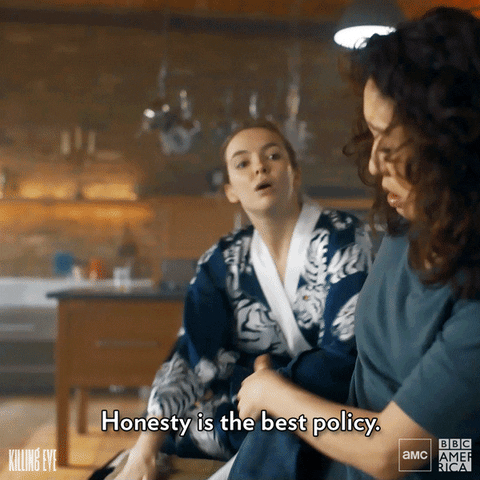 The trick is to bend the truth a bit until the woman's heart is firmly secured in the trap. How many times have you heard the lie, "My woman doesn't understand me" or "My wife is married but I'm not"? And if all else fails, he'll give her his best line, "I'm just waiting for the kids to get older then I'm getting a divorce," when he knows damn well he's not going anywhere with three kids to support and a mortgage to pay.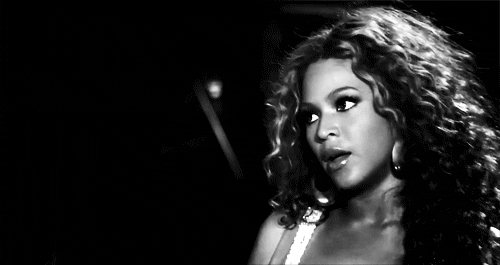 The real question is, do women really fall for these tired lines? Or do they simply accept them in order to justify the relationship in their own minds? The cheating man doesn't care one way or the other. His only objective is to relax her defenses long enough to reel her in emotionally. Any lie will do!
By Michael Baisden
Excerpt from Never Satisfied: How And Why Men Cheat
Click the link to purchase this and other books by Michael Baisden – amzn.to/2MD52QQ
[VIDEO] Do You Get In On With The Lights Off or On?
The ladies of The Real had this conversation with Mel B on Girl Chat, do you and your boo get it on with the lights on or off?
Source: YouTube // The Real
[VIDEO] Do You Still Send Sexy Pics To Your Significant Other?
Mike Epps Marries Fiancee Kyra Robinson
Mike Epps and Kyra Robinson got married Sunday at the Pelican Hills Resort in Newport Beach, California. The comedian and television producer made their romance public in late 2017, while Mike still worked out the kinks in his divorce from his first wife. The private ceremony included guest T.I., Tiny, Doug E. Fresh, Snoop Dogg, and wife Shante Broadus.
View this post on Instagram
Snoop Dog posted that The Whispers were performing at the reception:
The whispers 🔥✨💥🎤👊🏿
View this post on Instagram
[VIDEO] This Woman Had 34 Bridesmaids in Her Wedding
Casme Carter got married in Destin, Florida, on the beach. She had 34 bridesmaids at her wedding, and she says she needed every last one of them for the big day. "I have so many women in my life who mean so much to me," Carter told Inside Edition. Carter also explained that she's lived in several cities, including Atlanta, New Orleans, and Nashville. She said aside from her six biological sisters, she met these women at various points in her life.
[VIDEO] Ciara Shows Never-Before-Seen Family Videos Of Her Wedding And Birth Of Daughter In New Music Video
Ciara just released the first single off her upcoming album, Beauty Marks. Check out the video here:
Here are the lyrics to this beautiful song:
Lyrics: Oh what a feeling To wake up every day Knowing I am loved by you I can't believe it What did I do to deserve Someone to hold me like you do If nobody's perfect Then all that I want Is to be imperfect with you Cuz you take me as I am And I take you as you are With your hard and weathered hands and the bruises on my heart That make me who I am That make you who you are Baby when you take my hand You show me that my scars are beauty marks Ohhhhh Beauty Marks Beauty Marks I look in the mirror And I see all my flaws But you see light in all I do Now I'm realizing That the ugliness I saw They're all pretty things to you And I don't have to cover Anything I'll share it all I don't have to hide from the truth Cuz you take me as I am And I take you as you are With your hard and weathered hands And the bruises on my heart That make me who I am That make you who you are Baby when you take my hand You show me that my scars are beauty marks Ohhhh Beauty Marks Beauty Marks Now I know what true love means So real it feels like a dream No looking back to the past It was all part of the plan I feel the love in your hands Boy when you touch me like that The way you love every part You show me my scars are beauty marks Beauty Marks Ohhh they're beauty marks Beauty Marks Cuz you take me as I am And I take you as you are With your hard and weathered hands and the bruises on my heart That make me who I am That make you who you are Baby when you take my hand You show me that my scars are Beauty Marks
You can purchase Ciara's new album 'Beauty Marks' featuring "Thinkin Bout You", "Level Up", and "Greatest Love" here: https://ciara.ffm.to/beautymarks
Source: YouTube // Ciara
Dr. Dre's Wife Was Married To Another Celebrity When She Met and Dated Dre
Nicole Young has been married to Dr. Dre, the 2nd richest rapper in the world, for the past 23 years. We have seen her around several times with Dre but hear very little about her as she prefers to keep a low profile.
The few things that are known about his wife is that she actually is a lawyer. However, she hasn't practiced in years probably due to being married to a filthy rich rapper. She's also known by her maiden name, Nicole Kendra Plotzker. Another name she's known by is a name she used to have when she was with her husband before Dr. Dre, who too was a legend.
Nicole first entered the spotlight with her first husband. This is where another name of hers come from which is Nicole Threatt. This name is from the legendary basketball player Sedale Threatt.
Here is a video of him:
Threatt played in the NBA for 20 years from 1983 to 1997 along with playing overseas. He played for the Los Angeles Lakers for 5 year as starting point guard. Here he was originally signed as Magic Johnson's backup until Magic retired due to his HIV diagnosis.
Threatt is also known as the 'last sixth-round draft pick to play in the NBA' since after he was drafted the NBA draft was shortened to two rounds.
Things got spicy with their divorce because according to several sources, Nicole left Sedale after three years of marriage for the rapper Dr. Dre. But apparently, Sedale was into groupies and was already taking advantage of their marriage which left Nicole room to find comfort in another. It's said that he has around 14 kids but this has yet to be confirmed. So with Sedale cheating, she began a relationship with Dr. Dre.
Dr. Dre was apparently still in a long term relationship with the mother of his child and former Death Row singer Michel'le when he began dating Nicole. In a breakfast club interview, Michel'le said that the rapper left her for Nicole.
You can see the clip here:
Video Source: The Hip-Hop Spot
Further proof behind this was an alleged 1995 handwritten letter from Dr. Dre to Nicole. In the letter, he apparently was trying to persuade her to leave Sedale. One of the lines said, "Nicole, Hopefully, you doing well and you realized you need to quit fu*king with Sedale and come home to your doctor. I will take care of you baby girl."
The letter continued, "I'm in Nevada with Hype lookin' at spots for this new video we are shooting for that single I told you Pac is going to be on once he is out, called California Love. We met a bunch of crazy, naked m-f's in the desert today, they were putting up some type of giant woodman. I guess they have a big party out here for a bunch of days. I asked them how much they pay, they said "nothing", I was like no money? Someone should get behind fools cause they said there will be at least be 5,000 people. I think I will have my office look into it, just to see if there is easy money to be had here. I'm 'bout to pass out girl, wish I was up in that a–. See you back in L.A."
The two tied the knot in May 1996, the same year she left her husband. They now share two children, Truth who was born in 1997 and Truly who was born in 2001 along with Dr. Dre's 3 kids from his previous relationships.
Here is a clip from HBO's The Defiant Ones:
Video Source: Dr. Dre
Written by Imani Maxberry
Sources:
www.iloveoldschoolmusic.com // jocksandstilettojill.com // marriedwiki.com // YouTube.com