On Tuesday, July 16, the Obama Youth Jobs Corps summer program received a surprise of a lifetime, a visit from former President Barack Obama.
SURPRISE! A special guest dropped in to the @ObamaFoundation today to share some words of wisdom with a few of our Obama Youth Jobs Corps interns. Their reactions are priceless #OYJC pic.twitter.com/NOCDPUaLUJ

— Urban Alliance (@UrbanAlliance) July 16, 2019
[VIDEO] Rare Sit-Down Interview With Beyoncé: The Lion King Soundtrack Will Be 'Love Letter To Africa'
Beyonce recently sat down with Good Morning America host to talk about the "Lion King" compilation album, she is calling it a "love-letter to Africa."
JUST ANNOUNCED: '#TheLionKing Can You Feel the Love Tonight? with @RobinRoberts' special will feature the EXCLUSIVE WORLDWIDE PREMIERE of @Beyonce's music video for "Spirit" & an exclusive interview with the superstar! Watch TONIGHT at 8pmET on @ABCNetwork https://t.co/mfhnDwVq7G pic.twitter.com/bd884lHSy9

— Good Morning America (@GMA) July 16, 2019
Does Your Partners Income, Debt, Credit Scores, And How They Manage Their Money Matter?
I know it's not romantic to discuss money and love in the same article, let alone the same paragraph. Some women get uncomfortable when you start messing with their fantasy of finding Mr. Right by throwing in all that "business stuff." But ignoring the so-called "Business Stuff" will cause more suffering then you could ever imagine so get your heads out the love cloud and whip the love oozing from your eyes and listen up, relationships are businesses too!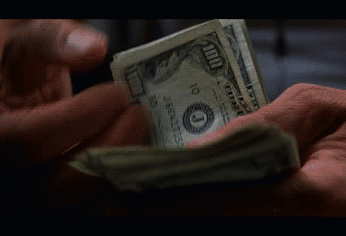 Instead, me sounding the alarm, there should be countless women desperate to share their story about being taken advantage of financially or simply being unaware of just how devastating not managing your finances can be. Men have been burned for generations because they were the only breadwinners in the family, now all that has changed. Both men and women have something to lose, and they're both screaming, "Danger will Robinson…Danger!"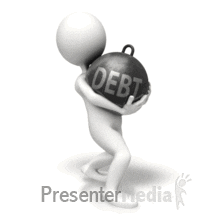 Should you care about your partner's credit history and the amount of their debt? If you're serious about owning anything of value together, these are important considerations.
At least care enough to talk about it. They may have a perfectly good excuse for being in financial turmoil, but if they don't, I'm not saying don't stay with them, I'm saying don't leave yourself wide open for them to bankrupt you too. That goes for women as well as men.
Women own stuff now! This is not the 1950's, 60's, or 70's. Women have retirement income, investments, equity in real estate, college funds, and life insurance policies. Don't allow love to blind you ladies and gentlemen. You'd be shocked by how fast you can go from retiring in comfort in Las Vegas and Florida to living with a roommate and eating cat food. Stay woke!
Click the link to purchase this and other books by Michael Baisden – amzn.to/2MD52QQ
Is Being Happily Married About More Than Being In Love? What About Being Compatible?
I want to recognize all the couples who've been through thick, (Hell) and thin (Not so good times) and still managed to not only stay together but grow together.
Personally, I loved being married because I had a partner who knew how to be a wife, a partner, and a compliment. I was the one who didn't have it together. I was young and didn't have examples she did.
But it was a beautiful experience, and so I know what it feels like to have a great wife! And what it's like to have a great marriage. I think the real failure in marriage isn't the lack of friendship or lack of honest communication; I think we just choose the wrong partners from jump!
The most ignored attributes to look for in a partner is temperament. My wife had a complimentary temperament. For all of you out there who aspire to have a good marriage, please pay attention to that. Because too hot people will freakin' destroy each other. I'm not talking about hot passion; I'm talking hot-tempered. Or just incompatible.
Relationship are hard enough…but they are impossible when you're not truly compatible.
Click the link to purchase this and other books by Michael Baisden – amzn.to/2MD52QQ
Is Your Friend, Family, And Partner A Resource Or Liability? Get Rid Of The Leeches In Your Life! ~ Michael Baisden
Most people, by nature, are generous and want to help others. But there are leeches out there who take advantage of those people with big hearts.
They always have ideas but never have any money. They're quick to ask for an investment but they never invest their own money.
And when they fail it's always someone else's fault. Beware of those people who are busy counting, counting your money, counting your assets, and counting your resources! And their way of compensating is by doing things that don't cost them money.
They make themselves available, they claim to have knowledge about things that they really don't, and they claim to have resources that never materialize. These people take advantage of your sympathy and your good heartedness.
At some point you have to wake up and realize they're not friends they are leeches. They're not a partner they are takers. They don't create opportunities they're opportunist. Ask yourself, is this person really contributing or is he or she just keeping me busy with ideas, dreams, and plans that never materialize?
And family is the worse at trying to obligate you! Beware of the takers, they come in every form! ~ Michael Baisden
Click the link to purchase this and other books by Michael Baisden – amzn.to/2MD52QQ
"He's Got Two Hands, Let Him Make His Own Plate!" Is She A Friend Or A Saboteur?
She's the friend who gives you advice on what rules you should have for your man in terms of curfews, same-sex associates, and how to train your man. And don't let her see you bringing your husband or boyfriend a plate while he's watching the game or playing cards, she will have a fit. "Girl, you're not his slave. He has two hands and two feet. He can make his own damn plate!" Even though you are perfectly happy catering to your man the bitter girlfriend can't stand seeing you happy and content.
And we wonder why more women are keeping their happiness and their relationships to themselves. The challenge of finding a good man is hard enough, and the last thing you need is a miserable, single friend adding her two cents and creating doubt in your mind. As much as women like to promote their love for each other, the truth is most women wouldn't trust their friends with their man as far as they can throw them. A wise woman should always consider the source of the advice she is receiving. Unhappy people give bad advice, and so do people who have unresolved issues. Remember, it's you who has to deal with the consequences of your decisions, not them.
I recall a story a female friend shared with me about an experience she had with her best friend's husband. My friend, who is very attractive and shapely, was introduced to the husband at a kid's birthday party. They had known each other for years, but she had never been in the company of the husband for any length of time, and by this time, my friend who was once married was now single. Anyway, to make a long story short, a week after the party my friend received a friend request on Facebook from the husband. Being a woman of integrity, she informed her girlfriend. But instead of commending her for being honest she completely cut her off. The five-year friendship abruptly ended. Instead of dumping the cheating husband, she dumped the good friend, what's up with that?
Now, I know what you're thinking; "She wasn't a true friend in the first place." And that may be true, but the other perspective is this: too often when a man comes between two women it's the women who fall out and not the woman and the man who is creeping. Likewise, when women find love and happiness, the women who should be celebrating the most are throwing the most shade.
Some women do this on an unconscious level, not even realizing they're negative. It's no different than when you share your dream of starting a business and the first word out your friend's mouth is, "What makes you think you can do that?" They don't always mean to be pessimistic, but when you don't have a dream of your own or a man who makes you happy, it's always hard to watch someone else's light shine when you are still in the dark. In other words, they're not always hating on you; sometimes it's the fear of losing you that makes them react negatively. Once I began to understand dream-killers from that perspective, I began to look at them through more sympathetic eyes. But it also made me more determined than ever to keep my happiness to myself and so should you.
By Michael Baisden
Excerpt from his book, Woman Up!
Click the link to purchase this and other books by Michael Baisden – amzn.to/2MD52QQ