Jennifer Williams apologized to Evelyn Lozada in an emotional episode of Basketball Wives. She apologized for what she said about Evelyn's daughter, Shaniece and the two have taken a step toward repairing their friendship.
Watch the video here:
[VIDEO] Sportscaster Mike Hill Proposed To Cynthia Bailey With A Surprise Proposal And 5-Carat Ring
It is official! The two met on the Steve Harvey Show, and dated for 14 months, Mike Hill proposed to Real Housewives of Atlanta star Cynthia Bailey! Watch their interview here:
Just How Rare Is A Good Date? Have You Had Dating Nightmares? 
Dating isn't dead, romance is dead, dressing up is dead, holding hands in public is dead, and people not understanding the value of dating each other is dead! If you look at the failure of most relationships it starts with one or both partners getting too comfortable and forgetting how important it is to continue to date each other.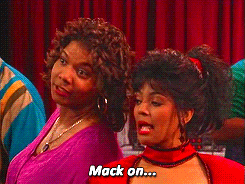 And when it comes to being single and dating, Boy, you better watch out! The stories you hear are downright frightening. Here are some of the responses I received when I posted this question on Facebook!
Toni Baker–Tyson Lol! I was new to Charlotte from New Jersey. I was newly divorced and meeting my girlfriend's cousin. I trusted her judgment, he was in the area and asked if he could stop by with her on the phone too. He wanted to briefly meet me. He was fine, I me PHINE, fine. We talked longer than expected and had non-alcohol drinks. He asked if he could use the bathroom and was missing in action longer than anticipated. I went down the hall to see if he was okay. He was butt naked on my bed!!!😳I informed him I wasn't sure what gave him that impression. However, I told him to get dress quickly and it was time for him to go!!!😳
Click the link to purchase books by Michael Baisden – amzn.to/2MD52QQ
Are We Seeing Other People Are What? How Frustrating Is It To Have Grown A** Man Or Woman Lie About Seeing Other People?
What's wrong with a grown man or woman in their 30's, 40's, and even 50's that they can't tell someone straight up, "I like you, I'd want to date you, BUT I'm seeing someone else!" What's so complicated about that?
Instead of coming correct and being honest about how they're living, you have to play detective and psychologist to figure out if this person is telling the truth or not.
This robs both people of their energy, focus, and most importantly, their valuable TIME! And that's what sets off mature men and women who have better things to do then to be lied to. It's just stupid! Yes, feeling gets hurt, but that time is being wasted, now that'll really piss you off!
It took me until I was 30 years old to wake up and realize I was only adding stress to my own life and I was hurting women, actually, destroying them emotionally because women really do believe us when we tell them, "You're the only one!"
And let me share something with all you so-called players. Being honest and truthful is for your benefit…you idiot! It reduces the drama in YOUR life by eliminating all the lying and sneaking around.
Honesty helps everyone manage their emotions because you know where you stand.  The reason so many people get caught up is because the liar is selling fantasies! That may seem like all fun and games in the beginning, but in the end, the trusting person will crash and burn.
Transparency allows you to make conscious choices and maintains a true friendship and maintain respect! And what could be more important than that?
Michael Baisden
Click the link to purchase books by Michael Baisden – amzn.to/2MD52QQ
Doesn't It P*** You Off When Men Try To Justify Cheating? – Michael Baisden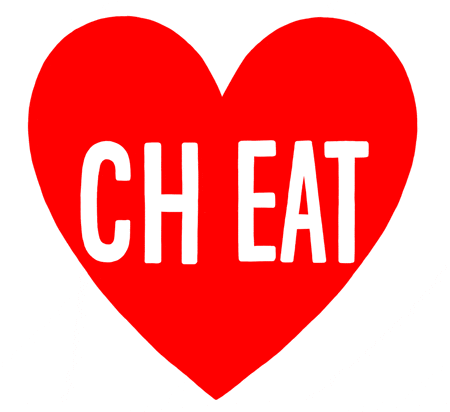 When I posted this topic, Stop Having Sex With Married Men, on my Michael Baisden Live Page on Facebook some people actually defended the married man saying he was probably not happy at home, most of them men, of course. It's amazing to me how the human mind works; we will flip a topic in a split second to justify our immoral behavior. However, when it happens to us we are completely devoid of the same reasoning. Go figure! Read what Mr. Wilson had to say about why he cheated. He actually posted this comment on my Facebook page.
Mr. Wilson wrote: Women fail to take into account the reason that the man is cheating in the first place. No man I've ever met has truly left one woman for another; he leaves because he can no longer deal with that woman and has already moved on mentally. Women don't realize that they push their man into the arms of another woman. I'm one of those men who cheated on his wife, left his wife, and has been happily married to the same woman I was involved with while I was married.
We've had our issues, but I can guarantee I've put no more or no less effort into making this marriage work than the previous. The difference is I have someone that will work with me to solve our problems and keeps our problems internal. A lot of women listen to the wrong people when dealing with problems at home. You go and talk to your mom (who probably didn't like your husband anyway), your girlfriend that can never keep a man, that lonely older distinguished lady who hates men altogether, instead of listening to what your husband has to say. Women have to learn to shoulder more of the blame in cheating. It's not about getting the man; it's about keeping him. I hear so many people say, if he cheats once, he'll do it again. I haven't. I know I'm not the only exception to the rule.
So yeah, you're right to be cautious in entering any situation, but until you know the entire story it's no different than meeting someone any other type of way. You get what you want out of it and if it's not for you, then move on. God sees everything and knows everything and God does not bless or condone every union made before him.
Some of you are probably thinking he made a great argument, right? Wrong! And then he had the audacity to throw God into the mix, which was real smooth and hypocritical. While I sympathize with his story, the woman who replied after his comment expressed precisely what I was thinking. Her name was Nay Rob. These are her exact word on her post.
Nay Rob wrote: I couldn't see past the fact that once your marriage wasn't fulfilling to you, you decided to see another woman before completely ending your first marriage. If your current marriage was truly meant to be then it would've happened anyway. I'm sorry, I don't see your story as one that has a happy ending. If you weren't there mentally why not just leave then? Why start seeking another woman out? A real man would leave it where it's at and not start talking to other women, messaging chicks or spending too much time with friends.
Of course, if you aren't happy then leave but you need to take into account you weren't 100% focused on your marriage if 8 months before the actual divorce you were sending flirty texts to the cute girl you recently met because you've mentally checked out of your marriage. Even if your wife had decided to change you're now distracted by the person you're now texting and going on dates with. So yeah, when one foots out the door it only makes sense for the other to follow.
Boom! Nay Rob hit the nail on the head! That's what I call clear and fair-minded thinking. The end doesn't justify the means. Just because the current marriage seems to be working doesn't mean he did the right thing or that the relationship with the ex-mistress will last forever. It simply means he was willing to hurt someone in order to selfishly go after what he wanted.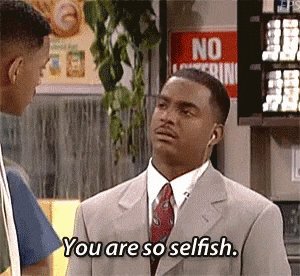 By Michael Baisden
Excerpt from his book, Woman Up!
Click the link to purchase books by Michael Baisden – amzn.to/2MD52QQ
Dr. Dre's Wife Was Married To Another Celebrity When She Met and Dated Dre
Nicole Young has been married to Dr. Dre, the 2nd richest rapper in the world, for the past 23 years. We have seen her around several times with Dre but hear very little about her as she prefers to keep a low profile.
The few things that are known about his wife is that she actually is a lawyer. However, she hasn't practiced in years probably due to being married to a filthy rich rapper. She's also known by her maiden name, Nicole Kendra Plotzker. Another name she's known by is a name she used to have when she was with her husband before Dr. Dre, who too was a legend.
Nicole first entered the spotlight with her first husband. This is where another name of hers come from which is Nicole Threatt. This name is from the legendary basketball player Sedale Threatt.
Here is a video of him:
Threatt played in the NBA for 20 years from 1983 to 1997 along with playing overseas. He played for the Los Angeles Lakers for 5 year as starting point guard. Here he was originally signed as Magic Johnson's backup until Magic retired due to his HIV diagnosis.
Threatt is also known as the 'last sixth-round draft pick to play in the NBA' since after he was drafted the NBA draft was shortened to two rounds.
Things got spicy with their divorce because according to several sources, Nicole left Sedale after three years of marriage for the rapper Dr. Dre. But apparently, Sedale was into groupies and was already taking advantage of their marriage which left Nicole room to find comfort in another. It's said that he has around 14 kids but this has yet to be confirmed. So with Sedale cheating, she began a relationship with Dr. Dre.
Dr. Dre was apparently still in a long term relationship with the mother of his child and former Death Row singer Michel'le when he began dating Nicole. In a breakfast club interview, Michel'le said that the rapper left her for Nicole.
You can see the clip here:
Video Source: The Hip-Hop Spot
Further proof behind this was an alleged 1995 handwritten letter from Dr. Dre to Nicole. In the letter, he apparently was trying to persuade her to leave Sedale. One of the lines said, "Nicole, Hopefully, you doing well and you realized you need to quit fu*king with Sedale and come home to your doctor. I will take care of you baby girl."
The letter continued, "I'm in Nevada with Hype lookin' at spots for this new video we are shooting for that single I told you Pac is going to be on once he is out, called California Love. We met a bunch of crazy, naked m-f's in the desert today, they were putting up some type of giant woodman. I guess they have a big party out here for a bunch of days. I asked them how much they pay, they said "nothing", I was like no money? Someone should get behind fools cause they said there will be at least be 5,000 people. I think I will have my office look into it, just to see if there is easy money to be had here. I'm 'bout to pass out girl, wish I was up in that a–. See you back in L.A."
The two tied the knot in May 1996, the same year she left her husband. They now share two children, Truth who was born in 1997 and Truly who was born in 2001 along with Dr. Dre's 3 kids from his previous relationships.
Here is a clip from HBO's The Defiant Ones:
Video Source: Dr. Dre
Written by Imani Maxberry
Sources:
www.iloveoldschoolmusic.com // jocksandstilettojill.com // marriedwiki.com // YouTube.com