Once a woman is locked into her mission, she will invest time, money, teach him how to dress, hook him up with job interviews, and help him with his business plan. And in some cases, women have moved men into their homes, thinking that their overwhelming love will magically transform him into the perfect half of a "Super Couple!" And as we all know, that doesn't work… right?
As you mature, you realize that what you've been attracting into your life all these years was… you. The irresponsible men you date represent that part of you that doesn't want to take responsibility for making better choices. Think about it: why would a responsible woman choose a man who is irresponsible unless they were subconsciously trying to avoid setting standards and standing by them. By definition, a responsible person would never choose an irresponsible one, and they certainly wouldn't fall in love with one. It's like oil and water.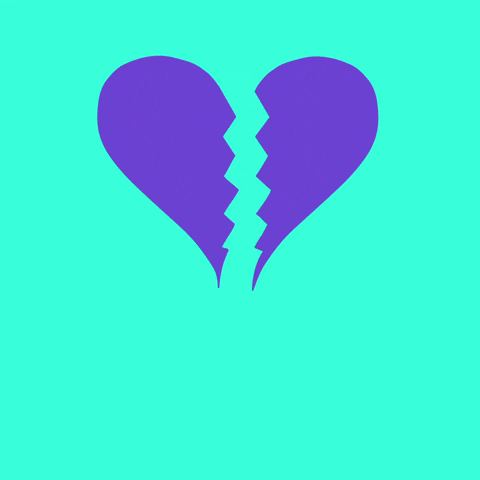 Also, when you date the "Fix a Dude" it's really you who is broken… and it's you who needs to stop trippin' on this ridiculous notion that dealing with broken people is a sign of good character. It isn't. More than likely, it's a sign of insecurity.
People who have low self-esteem always surround themselves with people who will be overly impressed with them to cover up some of their own inadequacies. Or let's go even deeper; maybe you feel that by fixing him, he'll feel obligated to stay. But the reality is that nine times out of ten once the "Fix a Dude" is back on his feet he'll move on to the next sucker, or if he's a nice guy, he'll gravitate to someone who he is truly compatible with, which is exactly what you should have been doing in the first place.
Once the pool of broken men has been depleted, or the woman has run out of time, patience, or money, she often finds herself making an even worse choice. She gets involved with men who are in relationships with other women, or worse, unhappily married men. Now the drama really begins.
By Michael Baisden
Excerpt from his book Woman Up!
Click the link to purchase this and other books by Michael Baisden:
To the ladies who are reading this, I want you to know that good men are disappointed too. They are disappointed that women constantly date cheaters, abusers, and liars but almost never take responsibility for choosing them, which brings me back to the inspiration for this book.
Life can be painful and full of failures, but the only way you grow is to own your choices and accept the consequences. It's hard to look in the mirror when you've had your heart crushed and say to yourself, "I'm pissed off and hurt… but that's on me!" It takes a mature person to own that. It's called growing up.
You can't take credit for all the great choices you make in life and blame someone else for the bad ones. Or as the old saying goes, you can't create your own storms and complain when you get wet!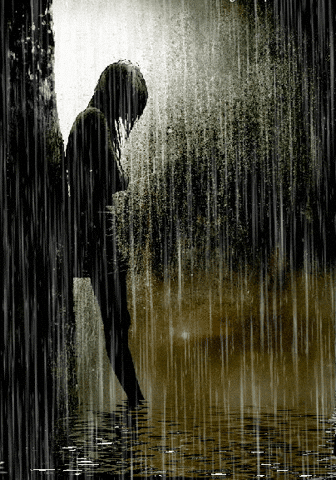 One of the most difficult challenges in life is to set aside the pain and anger of a failed relationship and admit to yourself that you played a part in the outcome. Whether it was tolerating lies, putting up with abuse, settling for being the sidepiece, or ignoring your instincts when you knew something was wrong, and you chose to stay.
And when the bomb finally explodes, and the romantic fantasy ends, most women's reaction is to point a finger at the man for being at fault, after all, he was the one who lied about not being married or wanting a serious relationship. Maybe he told you he loved you when he didn't, or maybe he told you that he didn't have children. So, yes, he was to blame, there's no doubt about it. But this chapter is about you… not him!
Over the past twenty years, I've written eight books, hosted a national radio show two syndicated TV shows, and hosted hundreds of relationships seminars. Not once do I recall a woman ending a discussion by saying, "You know Michael, my man was wrong, but at the end of the day, I have to take responsibility for my bad choices." How is it that in so many years I've never heard a woman come to that realization, as Oprah calls the "ah hah" moment where a woman looks in the mirror and realizes that she is the star, producer, and writer to her dramatic life experiences? I'm not saying this never happens; in fact, I'm sure it does. But, why doesn't it happen more often?
The truth is, you end up with what you put up with. Maybe it's time to stop pointing fingers and start fixing the problem. Maybe it's time to Woman-Up!
By Michael Baisden
Excerpt from his book Woman Up!
Click the link to purchase this and other books by Michael Baisden – amzn.to/2MD52QQ
Greedy Men And Disappointed Women: Why 80,000 More Women Than Men In Atlanta Is Becoming Typical
In a issue of the Atlanta Journal newspaper, there was a survey that estimated that there were over 80,000 more single women than men. It's hard to be motivated to settle down when you have so many options of available, beautiful, and professional women to choose from. That's not just about men being greedy; sometimes it's simple math.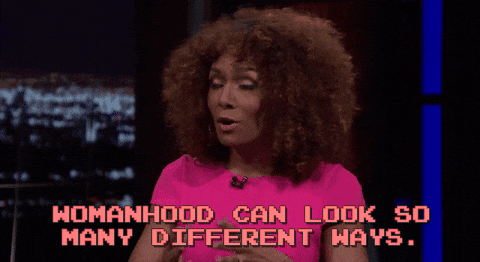 But the truth is many men lack the maturity and integrity to maintain long-term relationships. If you ask the majority of men they can't even articulate why they lie and cheat, they just do it out of habit or out of selfishness. And we as men certainly don't understand why our women are so disappointed. Yes, I said, disappointed, not bitter, because mature women understand that anger and bitterness are counterproductive. But they are disappointed, and they have every right to be.
Disappointed that a grown man can't be honest about how many women he's having sex with. Disappointed by how easily a man can walk away from his responsibility of fatherhood, even when they literally beg the woman to have the child and marry them.
Disappointed that too many fifty-year-old men have the mentality of twenty-year-olds, and dress like them too and disappointed that they have to take the lead. Yes, believe it or not, most women don't want to be in charge, especially when they are in the company of a man, but what are they supposed to do when the man steps back? Naturally, they will step up.
Children have to eat, bills have to be paid, and things have to get done. Relationships are businesses too, and women understand that better than men do. One of the most important words a man will ever say to a woman is, "I got this!" And consistently follow through.
But the biggest disappointment women have with today's man is that he does not make her feel secure, emotionally, sexually, intellectually, or physically. And once the security is gone, the relationship is doomed. There's not a relationship expert in the world who will disagree with that!
By Michael Baisden
Excerpt from his book Woman Up!
Click the link to purchase this and other books by Michael Baisden – amzn.to/2MD52QQ
Women Say They Prefer Nice Guys But Why Do They Always Seem To End Up With Players?
Understanding the Dog is as simple as 1-2-3. One, he has no regard for the feelings of anyone except his own. Two, he will do whatever it takes to get women into bed. And three the Dog proceeds with his sexual assault on women simply because he loves the game. And I mean LOVES!  How does the Parliament song go?
"Why must I feel like that?

Why must I chase the cat?

Nothing but the dog in me!"
Video Source: YouTube // George Clinton – Atomic Dog
This is his anthem, his motto, and his mentality. Forget about negative role models. This guy has made a conscious choice to have as many women as humanly possible. I'm referring to 37-year-old Ron, who I interviewed for this book. He is the epitome of the cheating Dog. As far back as he can remember, he hasn't been able to keep his hands off of the girls. While the other little boys were out playing baseball and basketball, he was organizing a game of Spin the Bottle and Catch a Girl Kiss a Girl.
As an adult, he has never managed to remain monogamous for more than two months at a time. Which obviously explains why he's divorced. The controversy surrounding Ron had nothing to do with his lack of sexual control but his unwillingness to accept 100% of the responsibility for his behavior. He actually had the audacity to blame women for at least half of his doggish deeds. What does he mean by that, you ask? Don't ask me. Let's get it straight from the horse's mouth, or should I say, "Straight from the pound."
Ron's Story:
First of all, I resent the term "Dog" to describe what is simply a lifestyle choice. I choose to have several women; it's that simple. In my opinion this is the only sane way to carry on with relationships. No commitment, no worries, and no headaches. I can come and go as I please, no questions asked.
Sure, I may have to lie every now and then to keep the peace, but women expect that anyway. I just keep my business under cover so nobody gets hurt. Now before you get the idea I'm being cold-blooded about this whole monogamy thing, let me explain something to you. I've tried to be faithful on a number of occasions, but I just can't do it. No matter how attractive and sexually satisfying the woman is, sooner or later I get bored.
Like most men, I need a little variety to keep things spicy. And having sex with different women provides me with that. I try to explain to women that there's nothing they can do to stop a man from creeping. I don't care if they do a striptease and pole dance for their man every night; at some point it's going to get old. It's not about another woman's sex being better, it's just different.
There's no feeling in the world that can compare to meeting someone new and taking them to bed. You get a rush as she unsnaps her bra and pulls off her pants for the first time. It's kind of like Christmas and New Year's rolled up into one night. I know this may sound raunchy, but it's real. I love the idea of lying in bed with a tender young thang on Friday and waking up next to an experienced vet on Saturday. After all, a man needs more than one pair of shoes to wear, right? Women are no different. You've got to be able to mix it up a bit.
The most upsetting thing about being a so-called Dog is listening to other men beg and kiss women's asses just to get into their pants. They use stupid lines such as, "Sex isn't everything you know." or "I prefer a woman who has something to offer intellectually." F*** that! I'll take a great bl** Job over a spelling bee any day!
To Read More Or Ron's Story, Download Never Satisfied: How And Why Men Cheat
By Michael Baisden
Click the link to purchase this and other books by Michael Baisden: amzn.to/2MD52QQ