Cyntoia Brown, who was recenly released last Wednesday for her high-profile case for clemency is married!
But the now 31-year-old woman is being warned to watch her back after the man she married used to be married to Pam from the singing group Total and she says he is up to no good.
Pamela Long told The Neighborhood Talk that she believes her ex-husband, Jamie Long "preyed" on Cyntoia Brown for the attention. Jamie is a "Christian rapper", and formerly a band member in the group Pretty Ricky. According to a Daily Mail report, he and Cyntoia got married while she was in prison.
See the photo of the couple HERE:
Before Cyntoia, Pamela and Jamie were married for 5 years, and their marriage ended in 2018. Here's what Pamela had to say about her ex-husband and his new wife:
According to a statement provided to The Neighborhood Talk:
Pamela says: "This man is diabolical and he is such a manipulator. The way this man pursued this woman is the way he did me.
She said that he came and her using the same card, "He was a Christian artist…"
"May the Lord God protect her and her money. It's about who she is in the public eye and what she has. By her having this face in the media it helps him to have a chance to be around what he deems as the elites," she exclaimed.
"Mr. Long may be able to hide behind his handsome looks of being a good man, but God knows the heart and exposure is coming."
[VIDEO] Tearful Simone Biles Talks About Frustration With USAG "You Couldn't Do ONE **** Job…Protect Us"
Simone Biles was interviewed by a reporter at the 2019 U.S. Championships ans she expressed that the organization failed to protect her and her teammates from Nasser. See the video below:
Emotional @Simone_Biles expresses frustration toward USA gymnastics at the 2019 U.S. Championships. pic.twitter.com/eM9ameQw6e

— Olympic Channel (@olympicchannel) August 7, 2019
Does Your Partners Income, Debt, Credit Scores, And How They Manage Their Money Matter?
I know it's not romantic to discuss money and love in the same article, let alone the same paragraph. Some women get uncomfortable when you start messing with their fantasy of finding Mr. Right by throwing in all that "business stuff." But ignoring the so-called "Business Stuff" will cause more suffering then you could ever imagine so get your heads out the love cloud and whip the love oozing from your eyes and listen up, relationships are businesses too!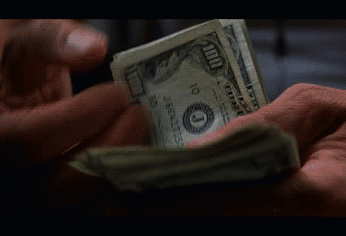 Instead, me sounding the alarm, there should be countless women desperate to share their story about being taken advantage of financially or simply being unaware of just how devastating not managing your finances can be. Men have been burned for generations because they were the only breadwinners in the family, now all that has changed. Both men and women have something to lose, and they're both screaming, "Danger will Robinson…Danger!"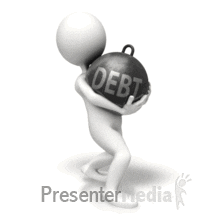 Should you care about your partner's credit history and the amount of their debt? If you're serious about owning anything of value together, these are important considerations.
At least care enough to talk about it. They may have a perfectly good excuse for being in financial turmoil, but if they don't, I'm not saying don't stay with them, I'm saying don't leave yourself wide open for them to bankrupt you too. That goes for women as well as men.
Women own stuff now! This is not the 1950's, 60's, or 70's. Women have retirement income, investments, equity in real estate, college funds, and life insurance policies. Don't allow love to blind you ladies and gentlemen. You'd be shocked by how fast you can go from retiring in comfort in Las Vegas and Florida to living with a roommate and eating cat food. Stay woke!
Click the link to purchase this and other books by Michael Baisden – amzn.to/2MD52QQ
Is Being Happily Married About More Than Being In Love? What About Being Compatible?
I want to recognize all the couples who've been through thick, (Hell) and thin (Not so good times) and still managed to not only stay together but grow together.
Personally, I loved being married because I had a partner who knew how to be a wife, a partner, and a compliment. I was the one who didn't have it together. I was young and didn't have examples she did.
But it was a beautiful experience, and so I know what it feels like to have a great wife! And what it's like to have a great marriage. I think the real failure in marriage isn't the lack of friendship or lack of honest communication; I think we just choose the wrong partners from jump!
The most ignored attributes to look for in a partner is temperament. My wife had a complimentary temperament. For all of you out there who aspire to have a good marriage, please pay attention to that. Because too hot people will freakin' destroy each other. I'm not talking about hot passion; I'm talking hot-tempered. Or just incompatible.
Relationship are hard enough…but they are impossible when you're not truly compatible.
Click the link to purchase this and other books by Michael Baisden – amzn.to/2MD52QQ