Men openly admit to marrying a woman for her beauty and for the great sex. So why are women frowned upon for marrying a man for financial security? If money issues is the number one cause of divorce, then why not have money at the top of your list of importance when choosing a partner?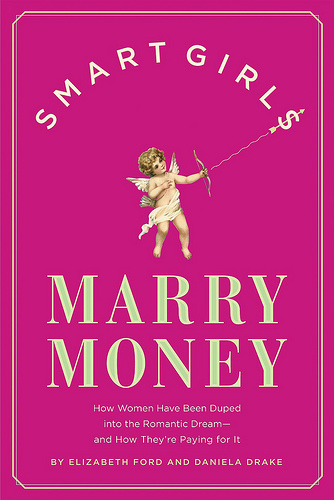 There is a
new book
called "Smart Girls Marry Money: How Women Have Been Duped into the Romantic Dream -- and How They're Paying for It" by Daniela Drake & Elizabeth Ford.
The book discusses how it's better to marry a man with good finances rather than to marry just for love. Knowing that that loving feeling doesn't last and that women have a "sell-by date," women should pursue the "gold digging imperative" -- finding a man while they still have their youth and looks.
Both authors say they "married for love, but reaped the consequences." They say that romantic love is never a valid reason to get married.
What do you think? Is getting married for money better than getting married for love? Why or why not?

Why are gold-diggers looked upon poorly, but no one says anything about a man who marries a woman for looks?

Post your comments!
Call The Michael Baisden Show Hotline at 1-888-522-4733 and leave your comments about this topic! You could hear your comments on today's show. Keep your comments to 30 seconds or less!

Any comment posted that does not relate to the featured blog will be removed without notice.
Thank you for your cooperation.