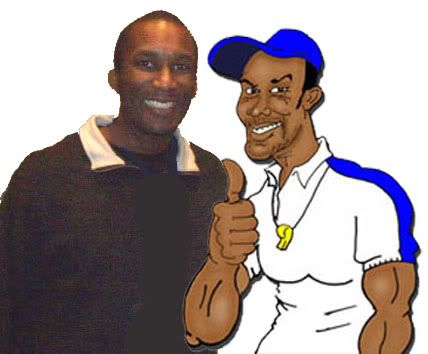 Hello, my name is Jeremiah Carstarphen. On my road to success I have failed more times than the average person. I have also overcome more obstacles than the average person. This is why I am confident that I can help ANYONE, who is humble enough to LEARN what it takes, and who has enough desire to DO what it takes...to become successful.
One of my biggest strengths has always been my ability to teach other people what I know. That is why I was naturally led to create my
Coaching Program
.
The four principles of my coaching program are:
1. Remove ALL selfish intentions
2. Always aim to over deliver in value
3. Build a community of friends and business partners
4. Always remain humble and never stop learning
I am also a cartoonist and I have always drawn the people I see, everywhere I went in life...in grade school, in college, in the military, at church, at all of the jobs I worked, etc.... I can't help it. I love drawing cartoons.
It is almost as if in my world, I see people as cartoons. I guess this is why I have been able to keep my sense of humor through all of my adversities.
J
The
Cartoon Coach
**********************************************************************************************************
Hi J,
"I am amazed at how much you have taught me in your coaching program in less than two weeks. I am even more amazed that in just a few short days I have already started earning money. I believe that it is important to have multiple streams of income and not to rely on just one salary or paycheck. However, creating these multiple streams of income has been an arduous task. Your coaching program is so streamlined that anyone who joins with a good work ethic and the right intention can not help but to succeed. I am excited about getting to the next phase to open up more income and opportunities. Thanks J!!!!!!"
Gail H. Robinson
Atlanta, GA
-----------------------------------------------------------------------------
Carstarphen
Cartoon Coach
Coaching Program
FREE Marketing Training
Success Website
Internet Marketing Training Course
5LINX
Tahitian Noni
MLM Review
Your Cartoon Picture