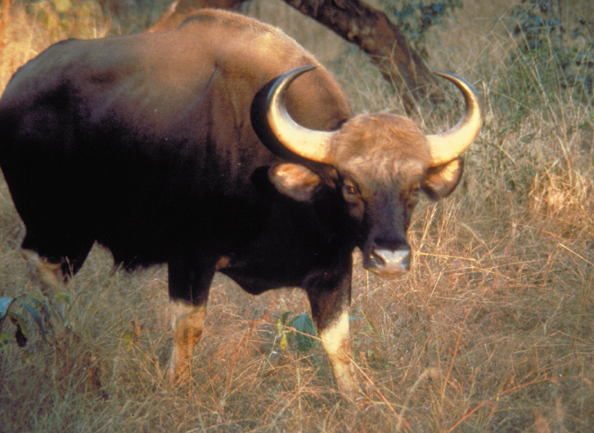 Thank you, Me!, for sparking this from your "What is Astrology" Discussion!
Me! inspired me to include information from the animals outlined in the Chinese Zodiac chart she posted, shown below. This information on Ox Medicine is,from a Native American perspective on what the essence of this creature teacher may mean to us Two Leggeds.
In her "What is Astrology" Discussion (
http://www.iseecolor.com/group/spirituality/forum/topics/what-is-as...
) here is what is written, as it pertains to being born in a "Year of the Ox":
" The first animal to arrive to the celebration was the talkative Rat, whom aggressively hitched a ride on the back of the stubborn Ox. The rat is very assertive and wanted to be number one!

Therefore, in place 2, came the serious, enduring, and hard-working Ox. Later, the honorable Tiger and the cautious Cat.

The outspoken and smart Dragon joined everyone (That's ME! I'm a Dragon), along with the philosophical Snake. The very much active Horse came with the artistic Goat. The spirited Monkey and the showy Rooster came as well. The last to join the others was the watchful Dog and the meticulous, resigned Pig."
Interestingly, all I could really find from sources I am familiar with is from one website called "Animal Spirits":
Musk ox's Wisdom Includes:
Defense of the vulnerable by the community
• Ability to withstand coldness in others
• Understanding of how to survive in harsh climates
• Provides physical warmth in harsh times
____________________________________________
Mouse, a friend of mine, told me abars ago that cows, bulls or oxen are working animals which are very rarely found in the wild anymore (with the exception of the Sacred Cows of India, who can do whatever they please wherever they please). Cows are important because they produce milk after they have reared their Calves and so many farmers keep them as dairy animals producing milk, cheese and yoghurt for human consumption. The Bull is the complete ruler of his herd of cows and no other male can get close if he is there to protect his females. He mates with all the Cows in his herd and thus insures his bloodline will continue long after he is gone, so he is a symbol of both masculine fertility and fatherhood. Oxen are working animals and still in many countries are raised to pull wagons and plough. In China the Ox is one of the sacred animals, known for his ability to work without tiring. In Norse mythology, the Ox has its own Runic symbol recognised for wealth.
____________________________________________
By using the search words "the essence of ox" I came across these interesting pages:
Stage 1: SEEKING THE OX (
http://homepage3.nifty.com/sanbo-zen/cow01_e.html
)
Stage 2: FINDING THE TRACKS (
http://homepage3.nifty.com/sanbo-zen/cow02_e.html
)
Stage 3: CATCHING SIGHT OF THE OX (
http://homepage3.nifty.com/sanbo-zen/cow03_e.html
)
Stage 4: SEIZING THE OX
http://homepage3.nifty.com/sanbo-zen/cow04_e.html
)
Stage 5: TAMING THE OX (
http://homepage3.nifty.com/sanbo-zen/cow05_e.html
)
Stage 6: RIDING THE OX HOME (
http://homepage3.nifty.com/sanbo-zen/cow06_e.html
)
Stage 7: OX FORGOTTEN, PERSON REMAINING (
http://homepage3.nifty.com/sanbo-zen/cow07_e.html
)
Stage 8: PERSON AND OX BOTH FORGOTTEN (
http://homepage3.nifty.com/sanbo-zen/cow08_e.html
)
Stage 9: RETURNING TO THE SOURCE (
http://homepage3.nifty.com/sanbo-zen/cow09_e.html
)
Stage10: ENTERING THE MARKETPLACE WITH ARMS HANGING LOOSE
http://homepage3.nifty.com/sanbo-zen/cow10_e.html
)
Ten Ox-herding Pictures (
http://homepage3.nifty.com/sanbo-zen/cow_e.html
)