Pookey Wigington
Presents:
Chocolate Sundaes Comedy Show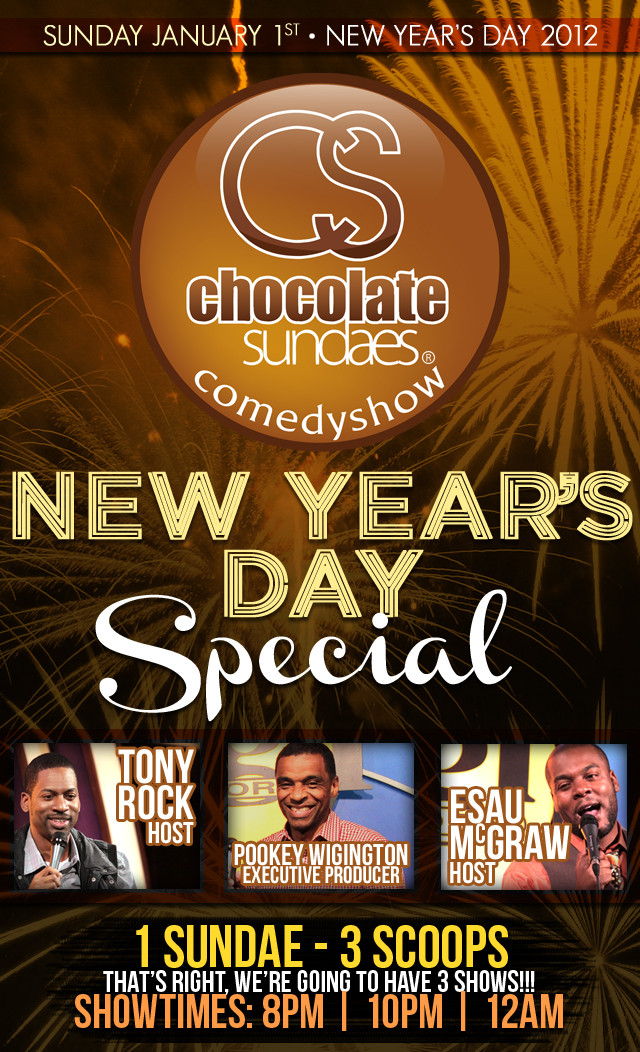 January 1st, 2012
Each and Every Sunday Night!


New Year's Day Show!
 

There is a storm brewing this New Years Day at Chocolate Sundaes!

We have 3 shows: 8 p.m., 10 p.m., and 12 a.m.

'Cause there is no School and no Work on Monday!

So if you're not too worn out from New Year's Eve, let's keep the party going this Sunday!


The Chocolate Sundaes Family would like to wish you a very happy New Year! Lets bring in 2012 the right way and remember not to drink and drive, have fun and be safe!

Show times are 8 p.m.,10 p.m. & 12 a.m. at the Laugh Factory. 
Everyone is 1/2 Price on our guest list.
Guest list closes at 7:30 p.m, 9:30 p.m. & 11:30 p.m.

To RSVP for Chocolate Sundaes Comedy Show
email: rsvp@chocolatesundaes.com
Or: Text Pookey Wigington at 310 600 7992 cell, space is limited.
Make sure all guest list submissions are in by 4 p.m. Sunday.
 

Located at 8001 Sunset Blvd. in Hollywood.

Hope to see each and everyone of you this week. Same place, same time!